Name: Smith
Job Type/Skill: Heavy Equipment Mechanic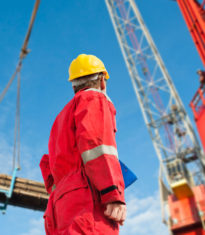 Diagnose, adjust, repair, or overhaul mobile mechanical, hydraulic, and pneumatic equipment, such as cranes, bulldozers, graders, and conveyors, used in construction, logging, and surface mining. 
Technicians must read and interpret service manuals, so reading ability and communication skills are both important skills to have. The technology used in heavy equipment is becoming more sophisticated, and technicians should feel comfortable with computers and electronics because hand-held diagnostic computers are often used to make engine adjustments and diagnose problems. Primary skills include: inspect, diagnose and repair mechanical problems in machinery or equipment ; perform routine maintenance on equipment and determining when and what kind of maintenance is needed; repair machines or systems using the needed tools; conduct tests to locate mechanical system malfunction ; assemble, dismantle, or reassemble 
equipment or machinery; use and maintain welding machines or equipment; weld together metal parts, components, or structures; understand technical operating, service or repair manuals; follow safety standards.