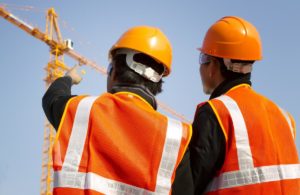 Skilled trades careers must always begin with training. Pre-apprenticeship programs are an excellent way to get introduced to the skilled trades and become more comfortable with the construction environment. Pre-apprentices are empowered to learn the basics of construction in a fast-paced environment that utilizes both the classroom experience as well as shop training. Introductory topics such as correct use of tools and workplace safety are covered. The length of pre-apprentice training varies by trade, typically hovering around the six-week mark. 
Upon completion of a pre-apprenticeship program, individuals can continue their training through an apprenticeship program. An apprentice is a paid worker who is enrolled in a special training program administered by an employer together with a labor organization or trade association. Most apprentices work in construction trades. Apprenticeships offer many growing job opportunities, as construction-related jobs in Illinois are expected to grow substantially.
Apprenticeships also provide good wages. Apprentices typically start out earning approximately half of a "journeyman" trades worker's wage. The pay scale is gradually increased over the length of the apprenticeship. Once training is completed the apprentice graduates to journeyman status. Most apprenticeships take three to five years to complete. The typical program includes 2,000 hours of on-the-job training plus at least 144 hours per year of classroom instruction.